Lon Clark is a San Francisco artist who has been working in painting, drawing and photography for over four decades. As co-founder and Dean he is responsible for the design of the school's curricula.
Clark has taught at colleges in the Bay Area for many years and was Director of Graduate Photography at the Academy of Art University. Originally from New York City, Clark attended the Silvermine School of Art, Pratt Institute and the Art Students League, where he studied painting with Edwin Dickinson, Mercedes Matter, Charles Cajori and Philip Pearlstein. During that period he approached Mercedes Matter about founding an art school representing the ideals of depth of study over the fragmented curricula at degree-granting art schools. Subsequently he worked closely with Matter on the creation of the New York Studio School.
To further immerse himself in painting Clark moved to Woodstock, NY where he exhibited at the Polari Gallery, was selected for the new talent show at the Woodstock Artists Association, received attention from Philip Guston, who had taken an interest in his work, won awards at the Albany Institute as well as a purchase prize at the Munson-Williams-Proctor Institute. Clark moved to Los Angeles where he completed a series of large paintings under the auspices of the actor Lee Marvin. He then settled in San Francisco where his paintings were represented by the ADI Gallery.
In his pursuit of photography as a visual medium, Clark worked closely with the modernist photographer Ruth Bernhard, helping her publish the first portfolio of her work. Clark was a founding member of SF Camerawork and served on its board of directors. He also founded North Beach Press, which was noted for the quality of its publications and their dedication to fine art. His own photography publication, "Itinerary" won top awards across the country.
His current emphasis is his own studio practice, teaching, and his ongoing work with the formation of Drawing Itself, a group of San Francisco painters devoted to drawing as a major medium of expression on the same level as painting. His latest work explores the relationship of abstraction to figuration as a significant preoccupation in visual art. In 2018, Clark's work was included in the Founder's Show: 1968 at the Woodstock School of Art.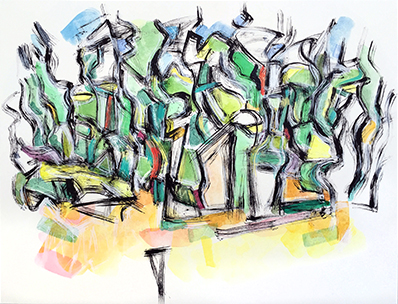 Landscape, Mixed Media, 2015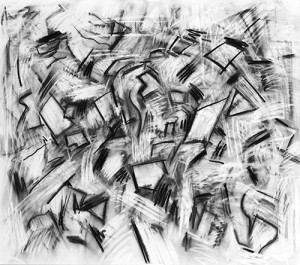 Healdsburg Landscape, Charcoal on Paper, 2012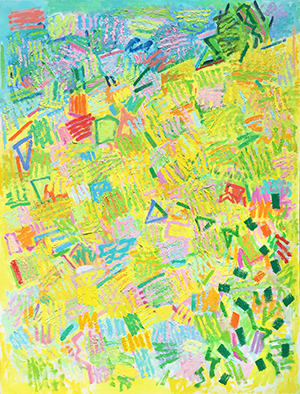 Hillside, Oil on Canvas, 2016